Join our team of professionals!
Here at ISYS® Case Management, we strive for excellence. We support innovative ideas and have a progressive business culture. With steady business growth and strong staff and customer retention, ISYS® has become a leading service provider and a sought after employer. But don't take our word for it, here's what our employees across all departments say:
Percentage of Respondents who answered "Yes":
Do you feel heard by your supervisor?
0
Do you feel hugged/supported by your supervisor/manager?
0
Have goals been communicated clearly?
0
Do you have the resources to do your job to a high degree of excellence?
0
Do you feel hugged by your colleagues?
0
Do you feel hugged by your organization?
0
Are you familiar with company values?
0
Do your personal values align with company values?
0
How would you rate your overall satisfaction with ISYS as your employer?

4.87/5

Employee Survey, December 2022
(72% Response Rate)
Our ISYS® Brand and Customer Service Standards inform hiring decisions. We value good character, integrity, professionalism, and work ethic.
The ISYS® philosophy of 'hugging customers' is practiced internally among colleagues and coworkers. ISYS® promotes the sharing of constructive feedback, mutual support, tolerance, and good humor.
85% Year-Over Year
Employee Retention Rate
At ISYS, we are a mid-size tried and true family biz, with a sense of ourselves and an openness to learning and improving. No one is a number to us. We are good people. We laugh together. We feel comfortable sharing ideas and saying what's on our minds. We value excellence, we appreciate growth, accountability and proactivity, we reward longevity, we honor special dates and accomplishments, we like giving business a personal touch, we see ourselves as professionals who are serious about service. We are helpful and easy-going. We feel fulfilled by doing good work and 'paying it forward'. Our culture is special, both in-office and remote it's a pretty happy place, and we work hard to keep it that way.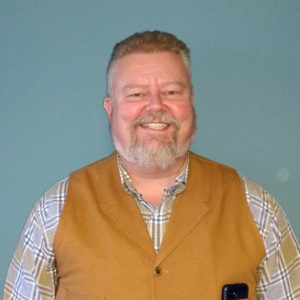 After twenty five years working a very successful state job at the age of fifty I decided I needed a change. I was told about this company called ISYS and sent them my resume. From the very first contact I could see that there was something very different about this company. I went to the interview and spent the entire time not being asked canned questions from a check list but had an engaging conversation about me and what I had to offer and what ISYS could offer me. They treated me with kindness, respect and genuine interest in me as a person not just a number or another cog in the wheel. I have been with these folks for nearly two years now and they make promises they can keep, they look out for the staff like no other and truly live by the hug your customer concept. Amazing earning potential, outstanding patient centered services, top notch technical and supervisory support, and unsurpassed personal and professional flexibility. All I can say is they are that nice, they are that honest, they are great to work for and they make you feel like family. My biggest regret is that I did not find them twenty five years ago. This will be the last company I ever work for, not because I am getting old, because I know this is as good as it gets.
Case Management, Hire Date: 1-6-2020
I have been fortunate to work for ISYS for almost 12 years. During that time I have had the opportunity to work in different areas of the company and enjoyed many opportunities. I have been able to grow with the company and learn new things. I feel like I am not just part of a great company but also part of a wonderful family. I am encouraged to think outside of the box and given all the appropriate and necessary tools to do my job to the fullest. I love the ability to embrace and utilize new technologies. The people I work with are not only great teammates but also great cheerleaders. To see and help each other thrive is wonderful. I look forward to many more years with ISYS!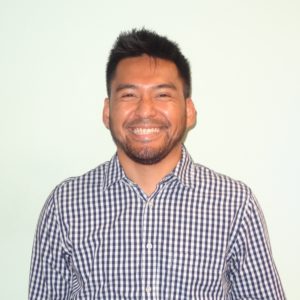 I am working on my fifth year with ISYS solutions and working here is still a wonderful and gratifying experience. I am continuing to learn and progress as an employee and as a person altogether. ISYS sticks to their mission, vision, and values, not to only their customers, but also to their employees. I greatly appreciate their efforts with facilitating the needs of their employees, especially this past year of 2020. It is a an amazing feeling to have such valuable support from our sublime peers, management, and leadership. The ISYS workplace is a professional and family oriented atmosphere that I will continue to provide my skills for and continue to have smiles, laughter, and profound memories. Thank you ISYS for all you do
Quality Control, Hire Date: 10-24-2016
I don't just work for ISYS, I am a part of the ISYS family. I have always worked for a big cooperate company and ISYS has been my first family owned and operated company; I will never return to a cooperate company again. Finding ISYS as my current place of employment has been a blessing and each day I am thankful. I will never be looking for another job again as ISYS is my career and the dream job that I always looked for while working on the floor at the hospital. I never thought I would ever stop looking for that "better job" but I have.
Case Management, Hire Date: 3-5-2018
I have been working for ISYS for the last six-and-one-half years. This has been the best job that I have had in my nursing career.
At ISYS, you use all of your nursing and management skills to provide the injured worker with the utmost care- from work injury to their eventual return to work.
One of my patients summed it up best when she said, " I was never heard by my physician until I had you attending my appointments with me".
Case Management, Hire Date: 1/15/2015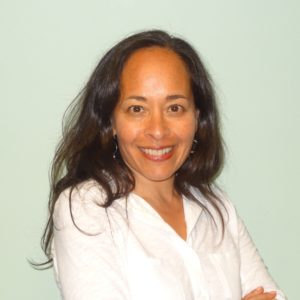 I have been nurse case manager with ISYS Solutions for almost six years and could not be happier. Each day brings unique challenges and rewards and no two days are the same. The extended family company culture is friendly, welcoming and supportive. Five stars!!
Case Management, Hire Date: 10-5-2015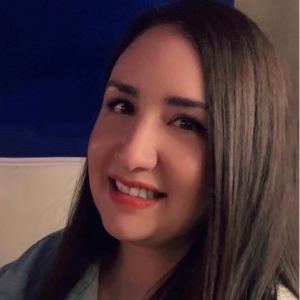 Working at ISYS/CareerSmart is truly like having a second family. I'm grateful to be part of a company that values good people who work hard and also encourages and supports professional growth, all while simply appreciating who you are as an individual. I've enjoyed many years here and look forward to many more!
CareerSmart, Hire Date: 9-1-2010
Ihave worked at ISYS for almost 2 years now and it has been nothing but amazing! Everyone that works here is super sweet and really supportive of each other. We all work together as a team and it is so nice to see all departments supporting each other in different ways. ISYS is huge on training and helping their employees grow as much as possible to be the best versions of themselves. Go ISYS!
Human Resources, Hire Date: 12/9/2019
ISYS is a great company to work for. Customer service is top notch. As a registered nurse with over 40 years of experience I can say I have never been treated better than at ISYS. I am motivated to do my best at ISYS because it is regularly acknowledged and appreciated.
Case Management, Hire Date: 11/17/2018
I am so proud to be a member of the ISYS family and the nurse case management team. It is absolutely refreshing to work for a company that lives their values, and the level of professionalism is simply unmatched. I look forward to many more years to come.
Case Management, Hire Date: 6/22/2020
I am thankful every day for the opportunity to be apart of the ISYS family. Every ISYS team member plays a valuable part in our success and that of our customers. I am so proud of what ISYS has accomplished over our 20 + years in the workers compensation industry.
Customer Relations, Hire Date: 10/15/2001
ISYS is an organization of people with big minds, big hearts, lots of spirit and good character. We work creatively and intensively to provide case management solutions and have a positive impact on those we serve.
Customer Relations, Hire Date: 1/8/2007
Working for ISYS means that you are truly treated as part of their family, which I have never experienced with an employer previously. The support and assistance they provide to their employees as well as the services they provide to their customers are unmatched!
Case Management, Hire Date: 7/13/2015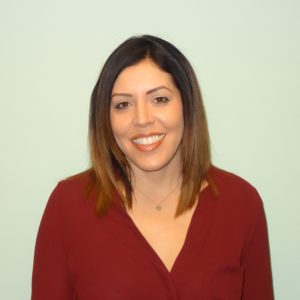 Working at ISYS as a nurse case manager is the first time, I have ever felt like I am truly part of a Team. I have been part of the healthcare workforce for over 25 years. At ISYS we are family!
Case Management, Hire Date: 1/19/2015
● California (CA)
– Case management coverage statewide including Los Angeles (LA), Orange County (OC), Riverside (RIV), San Diego (SD), Sacramento (Sac), San Francisco (SF), Fresno/Central Valley and all other regions throughout the state
● Nevada (NV)
– Case management coverage statewide including Las Vegas (LV), Reno, Washoe County, and all other regions throughout the state
● Arizona (AZ)
– Case management coverage statewide including Phoenix, Tucson, Flagstaff, Lake Havasu, Grand Canyon, and all other regions throughout the state
● New Mexico (NM)
– Case management coverage statewide including Albuquerque, Santa Fe, Las Cruces, Roswell, Farmington, Hobbs, and all other regions throughout the state
● Texas (TX)
– Case management coverage statewide including Dallas, Houston, Austin, San Antonio, Lubbock, El Paso, McAllen, Fort Worth, and all other regions throughout the state
PHone:
800-992-8100
714-521-7656